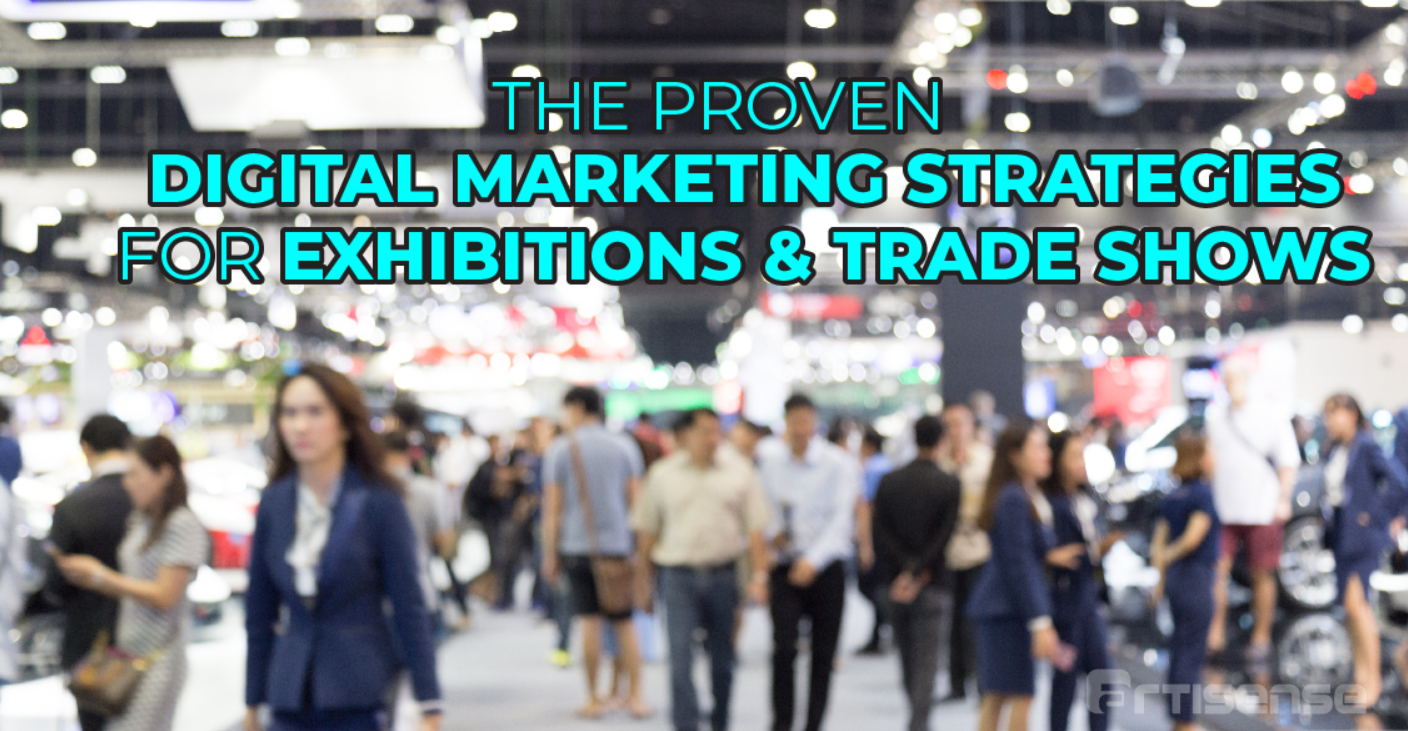 The Proven Digital Marketing Strategies for Exhibitions & Trade Shows
by artisensegroup
May 17,2021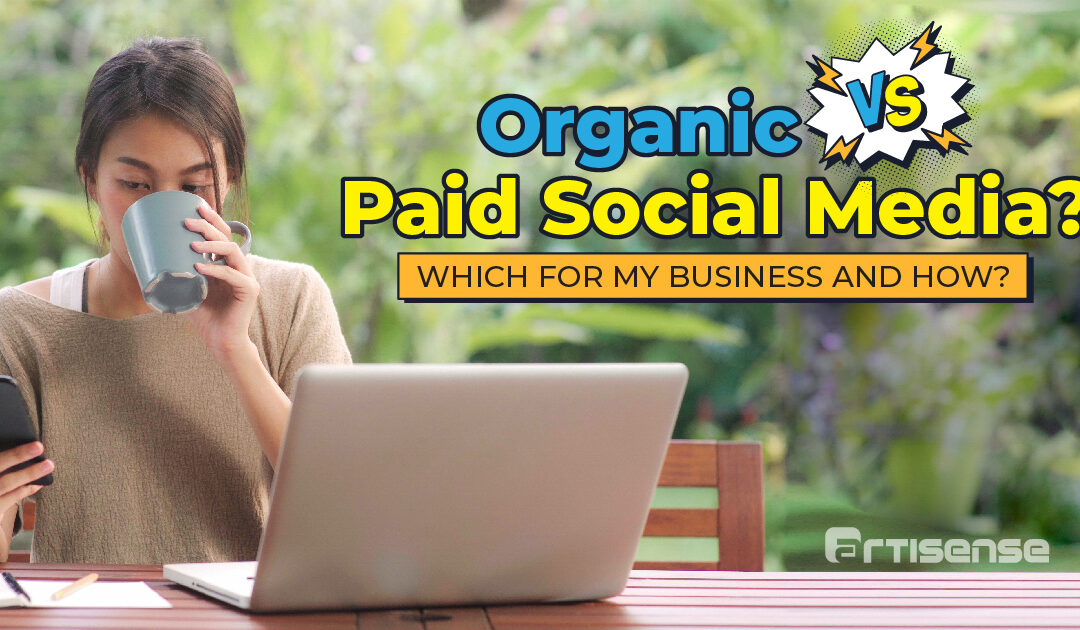 In present times, business and social media are no longer two separate entities. These two are very much intertwined – social media allows for marketing, boosting brand awareness, and increasing engagement, which affords business owners a great deal of customers with...
Have a new exhibition or trade show coming up soon? You might want to step your marketing game up a notch before the event's here!
Just like doing business, the event scene can get rather competitive too. With hundreds of exhibitions and trades shows taking place out there, you will need a competitive edge to get visitors and vendors coming to you. However, the usual pamphlets and traditional promotional methods simply won't do; you will need digital marketing strategies.
Cost-effective, tremendous reach, and promising good results, digital marketing has all the tools you need for distinguishing your event from the others. As such, here are some proven digital marketing strategies that you can employ for your exhibitions and trade shows!
When should digital marketing come into play?
Contrary to what most people might think, a successful trade show marketing strategy is more than just strong promotion before the event – for optimal results, digital marketing should come into play before, during, and after the event. Thus, you will need a comprehensive trade show marketing strategy that covers the entire span of the event when crafting your digital marketing plan or exhibition marketing tactics.
Before the event:
Naturally, there are several digital marketing strategies worth employing before the big day of your exhibition or trade show. This is important for generating hype and interest in your target audiences, so it's best to get started around one year before the day of your event. Even so, here are some important things to get started on:
Create event buzz on social media

:

Social media is home to many of your target audiences, and these are the people you will want to announce your event to. As such, look to

promote your event on your social media, website, and any other platforms

to generate interest. Content ideas like images, videos, infographics, teasers, and blog posts are some tried-and-true ways to create hype, but feel free to explore ideas like live-streaming and games too – the more unique it is, the more attention you'll get.

Send out a monthly email newsletter

: Although the event day isn't here yet, you can send out monthly email newsletters to keep the hype and excitement flowing in your audiences. There's plenty to cover in an email newsletter, so consider content like event previews, the backstory behind your event, what visitors can expect, and any tips or pointers for participating. If your event is particularly informative or extraordinary, this can make your newsletter even better in capturing your audiences' attention!

Organize giveaways to drive traffic to your page and event

: If there's one method that can draw people in, it's giveaways. By giving them a chance at winning something, a lot more people will be drawn to your event. Depending on your event's theme, you can consider organizing giveaways of small gifts, coupons, or products sponsored by the exhibitors. For instance, if you're running a motorsports exhibition, giving away small replica models of sports cars is a solid way to get more visitors. After all, everyone loves free things!

Engage influencers / KOLs to promote the event

: Nowadays, influencers or key opinion leaders are a great way for promoting events thanks to their recognition and popularity. As there are many influencers and KOLs focusing on different interests out there, you can find the right ones for the job through social media or your personal connections. But of course, don't make the mistake of working with anyone that could be a wrong fit for your exhibition – if you're the manager for a business trade show, an influencer with a niche in makeup and fashion is really not the most suitable choice!

Create an official hashtag

: Like a good social media presence, every event needs its official hashtag to get online conversations going to keep audiences hyped for the event. Since it's going to be used a lot, your event's official hashtag should be short, catchy, and something that people are happy to use; a short yet catchy blend of numbers and letters like "#ArtFair2021" or "#KLMusicFest" would be ideal. Just be sure to double-check that your hashtag is not already used for something else, though!

Utilize Facebook's Custom Audiences

: Social media has plenty of utilities suited for marketing your event, and

Facebook's Custom Audience

function is perfect for this. If you're running ads for your event, this function is incredibly useful for helping your ads reach your targeted audiences more accurately and you can even import lists of exhibitors and visitors from previous events when doing so. However, there's some technical know-how needed for this so do familiarize yourself with how the function works before putting it to use!

Establish credibility for your event

: Credibility is a big deal for events, especially if your exhibition is a rather high-profile or technical one. Without it, there will be much fewer vendors and visitors showing up, so do take the effort to establish a credible name for your event. It doesn't have to be too complicated: staying up to date with local news, sharing industry news, or just voicing your thoughts can be sufficient to convey a sense of trust and authenticity to your audiences.
During the event:
At this point, all the pre-event marketing efforts are done, and your event is now running. But the digital marketing doesn't stop here, it's important to keep it going during your event's run to keep everyone engaged. Since the event is happening, it can be worth it to cover the event's main highlights, so here are some points to consider:
Live videos

: Perfect for capturing the attention of both your existing followers and new ones, streaming live videos during your event can greatly increase both offline and online traffic. For best results, look to cover your event's more exciting moments like demonstrations and conferences as that's where most of the event's highlights are.

Update on any happenings during event day

: During the event day itself, there are bound to be plenty of exciting moments and happenings that your audiences would be interested to see. Large number of visitors attending? Make an appreciation post on social media about it. Hosted some successful trade meetings? Take some photos,  upload them, and even tag the relevant parties. As long as it marks something special for your event, it's worth updating on.

Encourage visitors to use your official hashtags

: Nowadays, many visitors often post about attending events on their social media. For this reason, you can take advantage of this and increase public awareness of your event by encouraging visitors to use your official hashtags in their posts. Not only will this help spread the word about your event, but it will also help boost your engagement online.

Create posts to entice your followers who can't attend the event

: No one likes to be left out, and neither do your fans and followers who are not able to attend your event! While they can't make it, you can still post images, photos, or videos of any on-site happenings to keep them engaged or excited for any future events you may have. This way, your audiences will look forward to more of your events in the future.

Get feedback from exhibitors/visitors as testimonials for your next events

: One of the best ways to build credibility, gathering feedback from your exhibitors and visitors lets your audiences get an authentic yet different perspective into your event. This is especially good if you have positive feedback from high-profile participants like celebrities or public figures as more people will be inclined to take interest in your next event.
After the event:
Although your event has reached its conclusion by now, there is still some digital marketing that you can do. Ideally, this is the time to end things on a good note by showing your appreciation and gratitude to everyone involved in the event, so take these into account for your trade show marketing strategy:
Send a thank you email to all your exhibitors and visitors

: A successful event is not without its exhibitors and visitors, so do show your appreciation to them by

sending a thank you email

. It doesn't have to be spectacularly grand – whether it's just a formally-written email or a more casual and personal one, the idea is to show your heartfelt appreciation to those who participated.

Put together a summary video

: As events can be quite long,

a summary video

is great for recapping all your event's highlights in one easily digestible form. This is especially good if your event has some memorable moments, such as grand opening ceremonies. But do remember to tag relevant exhibitors while you're at it to show your appreciation; this way, they'll be more eager to participate in your future events.

Continue sending email newsletters

: Although your event might be over, this doesn't mean you can't continue sending email newsletters to your audiences. If you have more exhibitions or trade shows lined up, you can send newsletters to keep in touch with your audiences and inform them about your future events. By doing so, you also get to better retain your audiences in the long run.
All things considered, digital marketing is an effective way to keep you connected with your target audiences, especially in the current age where digital platforms reign supreme. 
Nevertheless, digital marketing can be tricky to utilize to its full potential without the right skills and expertise, but hopefully the trade show and exhibition marketing strategies covered above will prove useful to all of you exhibition managers and organizers out there!
If assistance in digital marketing is what you need, look no further than a specialized digital marketing agency – like Artisense! Having participated in numerous high-profile exhibitions like METALTECH, Super8, Cosmobeaute and many more, Artisense has all the experience and knowledge to help you find success in almost any trade show or exhibition. 
Don't hesitate now, reach out to us at Artisense and make your event the next big hit!