Need some ideas to spice up your business's marketing game? Then you've come to the right article! These days, boring tactics like pushing out uninspired ads and sending generic newsletters don't just show poor results, but they're also a waste of time, resources, and money.
You need something fun, something feasible, something… different. Whatever it is, your marketing strategy has to turn heads, and with the MCO in the picture, all the more so!
To that end, and with inspiration from our local Malaysian brands, we present to you 5 marketing strategy examples that can be effectively used and deployed by any business. Let's take a look at them.
1. Brand partnerships & collaborations
Working together is one marketing strategy example that has always worked wonders. I help you, you help me, what's not to like? By joining forces, this mutually beneficial relationship allows brands to complement each other's strengths as well as tap into each other's audiences.
In times of lockdown like now, this marketing strategy has become more popular as brands band together to boost business. Here are some notable collaborations to give you an idea: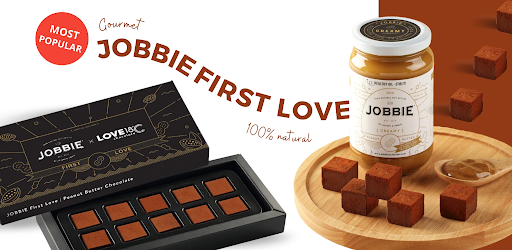 Jobbie x Love 18 Chocolates 
Through their partnership, local brands Jobbie and Love 18 Chocolates found themselves with a new chocolatey and peanut-buttery creation – the Jobbie x Love18C peanut butter chocolate! It really is a dream come true for fans of chocolate and peanut butter.
By working together, Jobbie and Love 18 Chocolates both got to see increased exposure and visibility by being able to appeal to and pique the interests of each other's brand's audiences, which are chocolate and peanut butter lovers. At the same time, this opens up a much bigger audience for both brands to tap into as well. We can see here that teamwork prevails!
Cadbury Dairy Milk x Inside Scoop
In celebration of Friendship Day and as part of their #BetterTogether campaign, Cadbury Dairy Milk teamed up with local ice cream brand Inside Scoop to introduce two new limited-edition flavours – the Cadbury Dairy Milk OREO ice cream and Cadbury Dairy Milk Chipsmore! ice cream. 
By combining Cadbury Dairy Milk's forte at chocolate-making with Inside Scoop's knack for creating ice-creams, they produced two flavours that combined the best of both worlds, which are able to attract both chocolate and ice cream lovers alike. This just goes to show that combining different types of expertise in coming up with something new is great for helping brands reach new demographics.
2. Social branding
In recent times, more and more companies are beginning to understand that brands have social value too. Social branding is a great marketing strategy example as it helps to market your brand in a positive light, kinda like CSR.
One good example of social branding is where companies actively try to help out or give back to the community, such as providing aid to those in need. Brands that have done so include: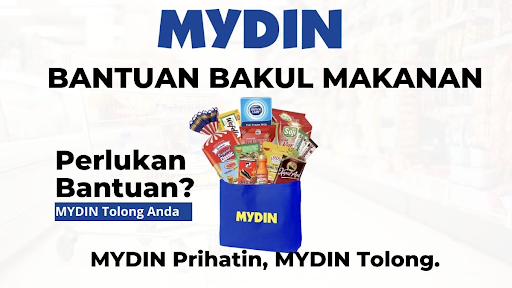 MYDIN (in support of the #BenderaPutih movement)
In an effort to help those who are struggling, MYDIN has contributed to the movement by offering care packages of rice, bread, and other necessities. They've also created posts on Facebook detailing how those in need can receive them.
Although they don't make any revenue from doing so, this marketing strategy example helps foster a positive image for MYDIN as it shows that they care about people's welfare, and this leads to more favourable impressions from the public. 
In practice, having a positive brand image opens up more support from customers, which helps brands grow.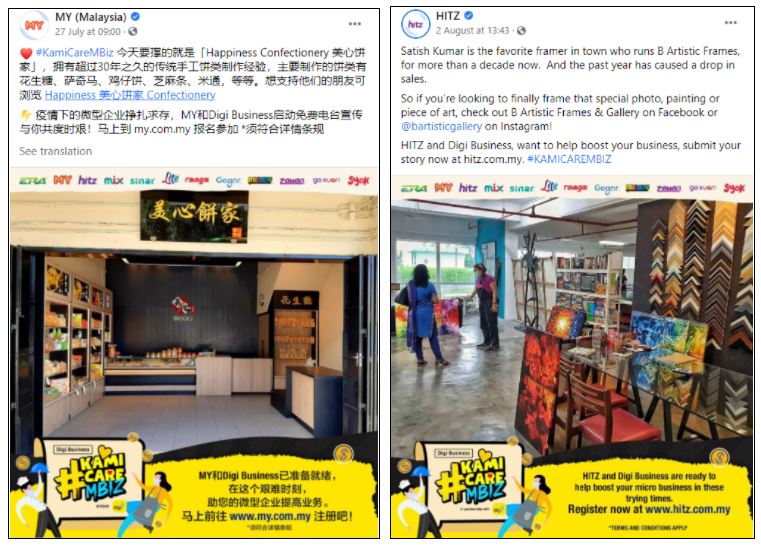 Malaysia radio stations (in support of the #KamiCareMBiz campaign)
In an effort to help SMEs, several radio stations like MY FM, HITZ FM, and ERA FM have taken to supporting Digi Business's #KamiCareMBiz campaign by promoting small businesses on their social media and websites. The campaign's main idea is to give SMEs who are struggling or in need of more publicity the promotion they need.
By lending a helping hand to the local businesses who need it, these radio stations get to show audiences that they are willing and eager to help those around them during difficult times. 
In turn, this lets audiences see that the radio stations care about others beyond themselves, which encourages more people to support them. It's simple – people are more likely to support a brand that comes off as good and altruistic.
3. User-generated content (UGC) incentives
Want to market your brand to more people? Making UGC a part of it is actually an effective marketing strategy example! The advantage when it comes to using user-generated content as your marketing tool is that audiences actually help build your brand up, leading to better results thanks to authenticity.
But since getting your audiences to contribute their own content isn't always easy, incentives can do a great job in getting people interested, such as by offering discounts. Here are some brands that have offered their audiences incentives for sharing UGC: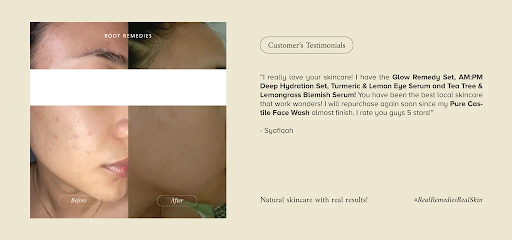 A skincare and beauty brand, Root Remedies encouraged UGC by offering RM50 in store credits to customers that submit their Before & After photos when using their products. As such, photos submitted by customers would be the brand's UGC.
By rewarding store points to customers who share their testimonials, this incentivizes more users to share their skincare results. Not only does this provide Root Remedies a good source of social proof for marketing their brand more authentically, but it also helps build more confidence in people in getting them to try out the brand.
Putting followers' singing skills to the test, TCRS's way of encouraging UGC was to have followers record themselves singing the brand's official song but with a creative twist. The top 5 most creative entries would be awarded RM50 in TCRS cash vouchers.
With a reward in sight, this marketing strategy example meant that people had something to win by participating. Besides being a source of authentic content, this also indirectly helps drive sales as people who won the vouchers would have an incentive to spend them at TCRS.
 Plus, this contest is a fun way to encourage more people to have fun during the stressful lockdown. It's beneficial to everyone!
4. Leveraging the power of influencers
It goes without saying that influencers have a lot of, well, influence. With a familiar face involved, this is a good marketing strategy example as it offers brands several benefits when working with one, like reaching a wider audience and better credibility.
Here are a few examples of brands that have worked with influencers and what they stood to gain: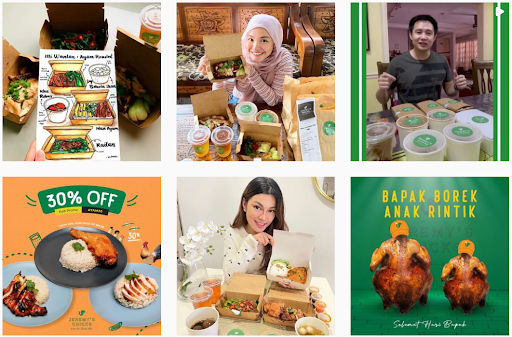 Specializing in Hainanese chicken rice, Jeremy's Chicks leverages the power of influencers by posting photos of their products with the influencers that they sponsor on their feed. These photos have the influencers promote Jeremy's Chicks' rice dishes for better exposure in return.
With these recognizable individuals presenting their products, more customers would be inclined to check the brand out, which leads to increased brand awareness for Jeremy's Chicks as more people know of and grow interested in the brand. 
For this reason, influencers are great for kickstarting your brand's popularity.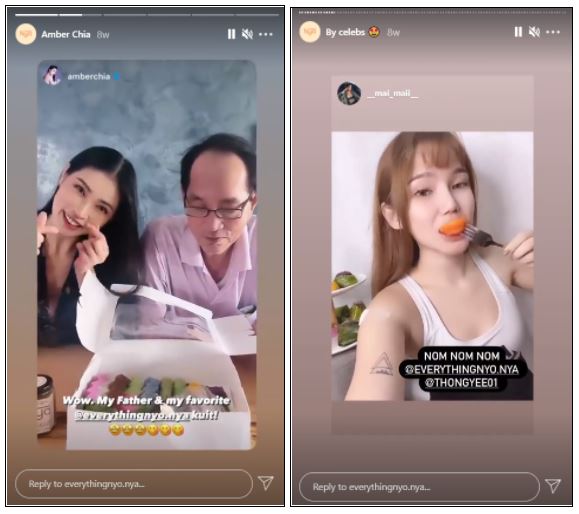 Focusing on Nyonya-related delicacies, Everything Nyonya actively engages with and sponsors various influencers to try out their products. These influencers would then showcase and savour the brand's traditional delights like nyonya kuih and signature homemade kaya on their Instagram Stories. In doing so, this helps prompt their followers in checking the brand out, gaining the brand more awareness. 
With the influencers' added publicity, this allows Everything Nyonya to both reach their intended target audiences as well as connect to more people via the influencers' larger following – all of which helps market the brand even more.
Centered on home projectors, LUMOS Projector Malaysia makes use of influencers' popularity by featuring them in their sponsored posts on Facebook. They also have dedicated Instagram Highlights for influencers that have showcased their product.
Through this strategy, the brand could rely on its influencers to promote the features of its main product to the masses in an interesting and appealing manner. 
Plus, the use of Instagram Highlights allowed influencers to exhibit how the projectors are used in a real-life home experience, which helps further boost audiences' interest and have a better view of the product.
5. Keep engaging with your audiences
Regular engagement with the audiences has always made for a reliable marketing strategy example. If brands don't keep in touch with their followers, they can much less expect people to buy from them. It's not just messaging and sending emails either – advertising and remarketing counts too. 
A constantly engaged customer is essential to remind them of your offer.
With the lockdown in effect now, engaging with audiences is more important than ever to keep customers from slipping away. That being said, here's two brands who've done it right: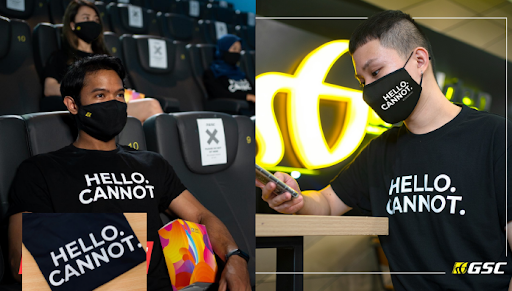 Despite being unable to operate throughout the lockdown, GSC Cinemas has managed to stay relevant by keeping its engagement with audiences high. They have done so by regularly interacting with people and producing entertaining content on social media, one of which includes their catchphrase "Hello. Cannot." that has helped them sell T-shirts.
From this, GSC Cinemas has demonstrated a good marketing strategy example to stay relevant in the eyes of its audiences. By keeping relationships with customers strong, customers feel more valued and in return, this indirectly encourages sales of GSC's other products as customers look to support them. It works out wonderfully for everyone.
The Lankan Crabs

Going beyond social media posts and messages, restaurant The Lankan Crabs engages and remarkets to its audiences by putting out ads via Google's Display Network. These ads appear in various websites to visitors, giving the restaurant extended customer reach.
With this strategy, The Lankan Crabs is able to indirectly engage its target audiences on multiple touchpoints through social media and google ads, which reminds customers that they can have a crab or seafood feast even at home. 
Besides helping the brand reach out to new potential customers, this also keeps audiences engaged with the brand. 
Conclusion
With the lockdown being a tiring time for many businesses, having good marketing strategies is an essential to helping businesses flourish and grow. 
Although it's not an easy time for many people, especially business owners, we can at least find solace in the fact that more Malaysians are buying from and supporting local businesses to help the country's economy. That's a good sign for everyone!
We hope that this blog has provided you some insight on how a good marketing strategy example looks like. The lockdown doesn't do anyone many favours, and this is even less so for businesses, but it's important to stay strong and keep your head high!
But if you have no idea on where to start and got limited resources and time to boot, don't hesitate today in contacting Artisense! Our team of qualified professionals has the necessary expertise to handle all types of needs from advertising to influencer marketing. We craft the right strategy for you in producing meaningful results, so let's get to discussing your business goals!
In uncertain times like these, let's all work together in reviving SMEs for post-pandemic recovery.