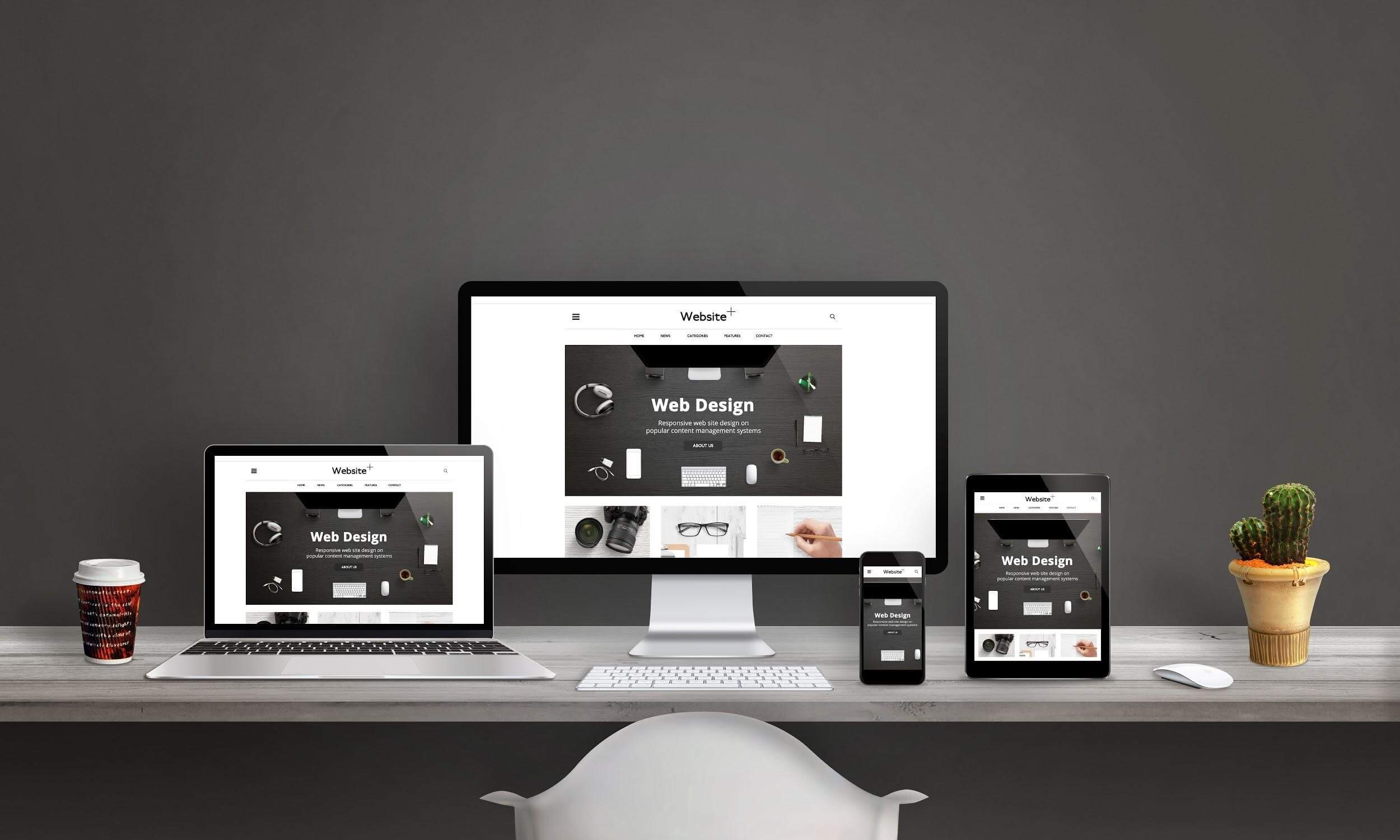 7 Obvious Signs You Need to Revamp Website 
by artisensegroup
Apr 3,2020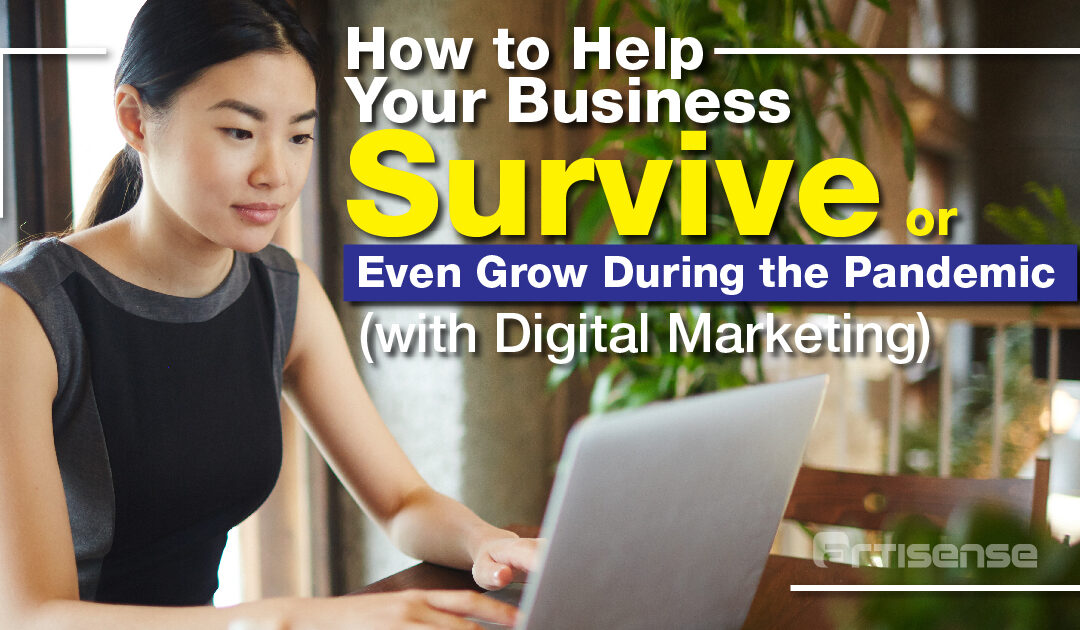 It's been a while since the coronavirus made its arrival, and it's an understatement to say that it has affected many lives and businesses.  With limits to physical activity, many aspects of life like socializing and shopping are making the shift over to the digital...
Did you know that your website reflects you as a business owner and a professional? Having a great-looking and user-friendly website is important because visitors tend to judge your company based on the quality of your website—whether that's fair or not.
In the marketing world today, many business owners tend to neglect their websites. Despite the fact that their websites could be performing much better or are just dated, business owners are not bothered to redesign them just because they are technically still functioning.
Revamping website is no small task or investment, but it's one that pays dividends in the long run. If you notice any of the signs below, perhaps it's time to make some changes to update your website and start to gain traffic.
Your Pages Load Like A Turtle
Any web design company can tell you that these days, users expect websites to be fast. Like, 2-second loading speed fast!
These days, users expect websites to be fast. Site speed plays a crucial role in the success of your website because it affects a variety of key metrics such as your site's visibility and conversion rate. When pages take longer than expected to load, it negatively impacts your site's user experience (UX).
This is important because any time your UX takes a hit, so does your conversion rate. In addition, site speed is now a Google ranking factor for both desktop and mobile sites. If you don't maintain decent website performance, your site's visibility on Search Engine Results Pages (SERPs) may decrease and lead to lower traffic levels.
Your Website Looks Terrible on Mobile Device
As technology advances, more and more people are using their mobile phones to access the Internet than ever before. In fact, a significant number of Internet searches take place on mobile devices.
It is important to ensure that your website is easy to view and use on mobile devices; otherwise you will be missing out on a huge pool of potential customers. That's not all, responsiveness is a ranking factor that Google takes into consideration—so your SEO campaigns will be negatively affected too.
So when you view your website on the phone and find that the images are scaled larger than they should be, or the whole background is not fully displayed on the device, revamping website is the next step.
You Are Using Java and Flash Elements
Once upon a time, Java and Flash were considered essentials by many Internet users. The plugins, supported by most Internet browsers, allowed you to watch videos on sites like YouTube and play games directly in the browser itself, which made them core components of any website design.
Today, Java and Flash are outdated technologies when it comes to websites because they are obsolete, unnecessary and INSECURE platforms.
Chrome and iOS device users will not be able to access your website due to incompatibility issues. More importantly, leading search engines such as Google will stop linking people to your website if it is developed using Java or Flash. Thus, revamping website is the way to go in order for you to start and earn organic traffic.
You Website Can't Collect Any User Data
A strong online presence can be the key to a business's growth with increased exposure and better communication with potential and current customers alike, but what is the point of a fancy website if you are developing strategy without accurate and up-to-date analysis?
This is where digital marketing tools such as Google Analytics and Facebook Pixel come in—they allow you to assess and analyse your website's performance.
All in all, the success of your website is determined by the data that digital marketing tools provide. If you notice that your website is not performing or not bringing in any enquiry, perhaps it's time for a website revamp.
You Have Low Conversion Rates
A conversion is when a web visitor completes a desired action (sign-up, purchase, subscribe, download, etc.) at your page, and the conversion rate is the percentage of total web visitors who took that action.
Typically, more conversion = more revenue. One good way to get an overall idea about the conversion rate of your website is by using web analytics.
But if the results show that visitors don't spend much time on your website and visit fewer pages, your website probably needs a redesign. More importantly, if the conversion rates of your website plummets, it's time you take a serious look at your website and consider a website revamp.
Your Website Content and Appearance are Far Outdated
In this digital age, you might notice that the design trends of websites are changing rapidly. Outdated website content and appearance do not only drag down the overall "authority" of your website, but also make it look dull and boring when compared to your competitors' eye-catching and flashy websites.
If your website still plays a music or a video every time someone loads it, contains broken links, or outdated offers and dull colours—these are strong signs that your website is in need of a redesign.
Your Website Isn't Showing Up on Google
Does it feel like you've done everything right, yet your website is still nowhere to be seen in Google's search results? You may have even spent hours following Google's advice on certain SEO techniques such as changing headline tags, re-writing meta descriptions and adding image alt tags—all those efforts to no avail.
The truth is, it takes resourcefulness, dedication, persistence, and creativity. This is especially true because of the constantly-changing nature of Google's ranking algorithm. While unlocking the challenges over how to improve Google search ranking has a certain level of mystique, revamping website and the contents will reliably help your website perform better to show up at higher position.
This Is Where Artisense Comes In
Artisense is more than just your ordinary agency. We have all the necessary tools, expertise, and experience to tell your story to the world.
You have clear business goals, let us take care of the entire process from graphic design and Google advertising to social media marketing and web development.
So, are you ready to outshine your competitors with a revamped and redesigned website? Talk to us today!