Digital Marketing Agency Work – How & Why in the Real World 
by artisensegroup
Oct 25,2019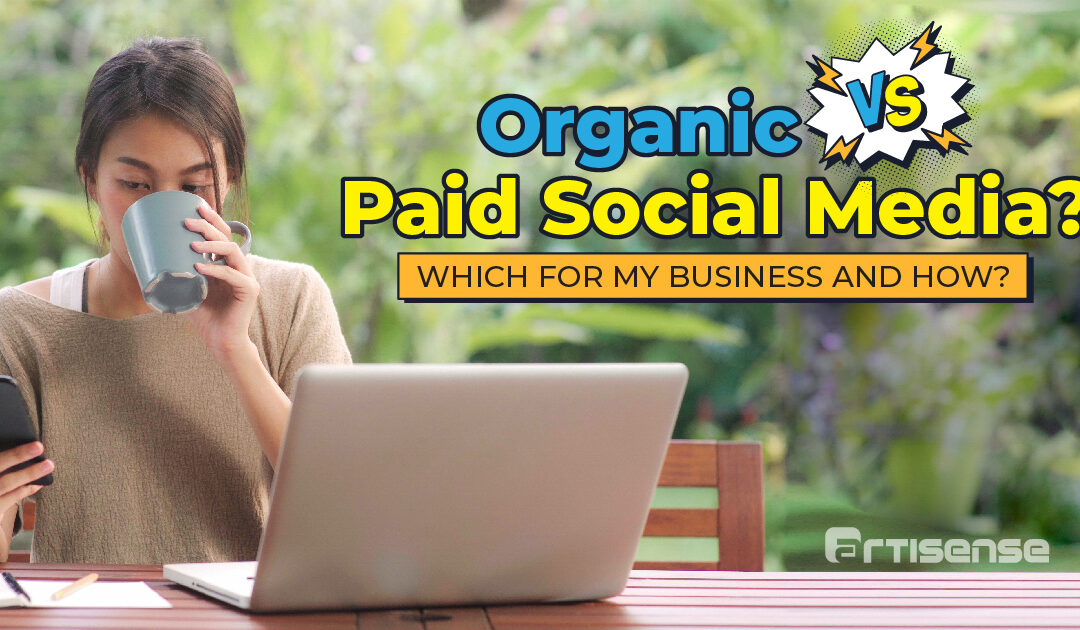 In present times, business and social media are no longer two separate entities. These two are very much intertwined – social media allows for marketing, boosting brand awareness, and increasing engagement, which affords business owners a great deal of customers with...
A prediction came true from Bill Gates just before the millennium in 1999. He said advertisements will follow internet users wherever they go.
True enough, we can now dance to the rain while this may sound too good to be true. We're no longer blind but now able to see into advertising which is a part of marketing. To non-techies who think that technology often rears its ugly head, we hope you will put on your brakes and start rethinking about the real benefits.
In fact, the modern digital marketing agency is around the corner to do more work to help businesses take on this new dimension of technology and engage with trends and not lose competitive grounds. Here are the reasons to justify hiring a digital marketing agency that's worth it.
Start This Right: 
With what or where should someone start in digital marketing? To best answer, this is a digital marketing agency. For instance, starting with the audit and concluding information from hereon. This is nothing new to digital marketers who will be spearheading strategies for upcoming campaigns. With an agency, you won't have to take forever to start your project.
Key To The Right Visitors: 
The wrong keywords aren't going to attract targeted visitors. To get it going, the agency will carry out a keyword plan. Then proceed to make a wise choice of keywords to attract the right type of visitors. Not to mention, it will know how best to set up suitable negative keywords for the campaign to take off.
Get High On Strategy: 
Many of us did not employ regular strategy when it comes to getting good traffic to the website. That being said, you'll come to realise being low on strategy can mean a non-optimized position. You're not attacking weaknesses e.g. bad structure and no form and call-to-action which makes your website inconducive for sales performance. A digital marketing agency will analyse how this could be corrected. Subsequently, it creates the desired results that will pick up traffic.
Keeping Up-To-Date: 
Using digital means that there will be constant updates and innovations. You could be left behind as technology moves on when your business will be taking up the major part of your time. With a digital marketing agency, you will have everything up-to-date without having to go through trials and errors in implementing something new.
Transparency: 
Transparency or as they say, insights come through performance reporting. To the unwary eye of an individual, such reporting may look like the usual report card that gives an A or B or even an F for fail. There is a tendency to leave this alone with no action taken. For an agency, it will see the significance of specific data in a report that help re-strategise campaigns. It uses them to improve on the number of clients and to improve sales performance. In this way, bringing joy to those websites having suffered from low traffic.
Benefit From Diversity: 
While it is hard to master that many platforms, you gain the know-how of the agency's diverse knowledge from different platform professionals in their team. Also, by harnessing the use of another platform you're able to make use of it to make up for the lack of your existing platform. You save resources since you'll not be hiring a force of professionals just to implement the mix of platforms.
To sum it all up, a digital marketing agency can put much across the table than hiring in-house mode. Being out of this means you'll be able to cut down cost and be spared from the complex management of an entire digital marketing department. With less on hand, you can focus purely on core operations to scale your business without outspending your expenses before you even reach the final stretch of your goals. Contact us to future-proof your business for good.