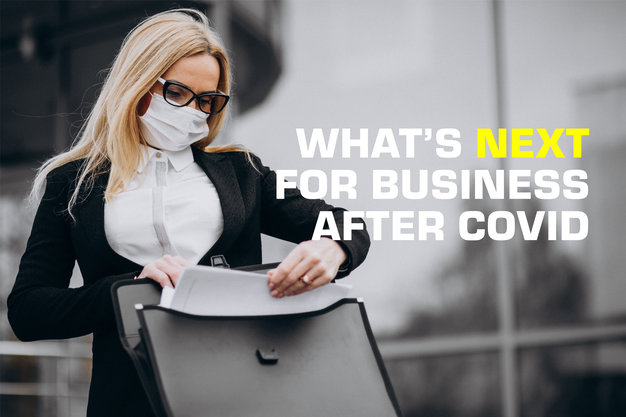 What's Next for Business after COVID
by artisensegroup
Jun 18,2020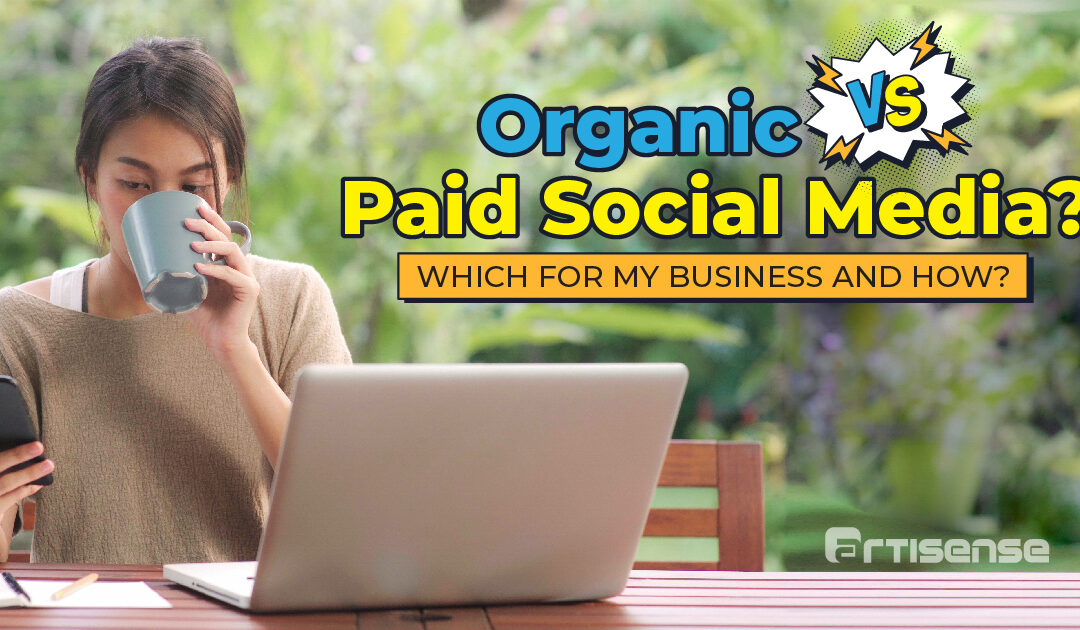 In present times, business and social media are no longer two separate entities. These two are very much intertwined – social media allows for marketing, boosting brand awareness, and increasing engagement, which affords business owners a great deal of customers with...
In 2020, Coronavirus has placed the weight of its unpredictable behaviour on the fall of businesses e.g., travel, cars and services and non-essentials to result in what is a Pandemic Recession. 
Resilience and resourceful thinking are put into tests for business to survive. People are taking up business courses, attending webinars, learning how to move their businesses online, and better armed with making online incomes rather than a brick-and-mortar business. The pandemic is accelerating the digital transformation in year 2020.
So, how would you recover your business in this period where the vaccine has yet to be invented and economies continue reeling?
Digital Marketing During Stay-at-Home
For most businesses, stay-at-home meant low sales and business slowdown. The conventional marketing channels is totally disrupted, but, buying and selling platforms online are making it. 
Stay-at-Home Increase Usages:
Streaming services: 42.0% (18-44 year olds)
Social media usage: 33.8% (18-44 year olds)
Online shopping: 30.7% (25-34 year old homeowners)
Work/telecommuting: 25.4% (25-44 year old homeowners)
Mobile gaming: 21.1% (18-24 year old male tenants)
Console gaming: 18.3% (18-24 year old male homeowners)
Virtual workouts: 14.4% (35-44 year old homeowners)
Due to MCO disruptions, the bulk Cameron vegetable disposal issue has gained the attention of Lazada, the online selling platform that helps to make it possible for farmers to sell directly to the consumers, tackling food security issues at the same time. 
Retailers are creating seamless e-commerce experience for customers to complete everything online, from initial research to purchase to service and return. 
Even essential service, the F&B industry feels the pinch as well, hence leveraging on social media and introduce campaigns such as pre-order, home kit, and coupons for cash flow and covering overhead costs.
Digital Marketing Tips at a Time Like This
The digital trend and consumer behaviour will continue to outlast the pandemic, if you're set to leverage on digital marketing for your business in a time like this, check out the 8 tips below! 
1. Set New Targets & ROIs
Consider your new targets and buyer personas first. Decide on the target audience. Do you need a new target ROI due to the change in the marketing budget and market demand?
Assuming you are active in different online marketing channels in the past few months, review and analyse the statistics, which type of contents are favourable to your audience? Do you gain new audience in this period and who are them? Adjust your digital marketing campaigns for your new KPI and monitor the change.
Explain how the company will continue in business while it acknowledges the precautions. Facilitate communications via online consultations e.g., mobiles, video conference and why your product is functional even at this time. 
Invest in effective Brand Awareness by creating brand stories and educational content across various social media platforms. 
Messages posted for brands should have sensitivity to the reality of what's happening. Addressing the true scenario helps audiences see the brand in favourable view and nurture greater trust.
4. Create a Website or Adapt the Current One
Having a website is the first step in bringing your business into the digital world. Here's your opportunity to secure sales as people are limiting outdoor purchases and spending more online. 
This is the best time for you to create your company website or simply revive your old website! Check out these 7 signs if your existing website needs a redesign.
https://artisensegroup.com/2020/04/03/7-obvious-signs-you-need-a-website-redesign/
5. Visibility in SERP (Search Engine Results Page)
Many businesses get higher visibility on SERPs in a market outbreak environment. This is where people rely more on online searches instead of strolling around to find what they need. Get more traffic when you rank on the first few pages as people search about relevant service/product. 
6. Knowing the Keywords Trend
Look for trends of keywords and which relevant keywords are used and searched more during the pandemic. Use them for your content so they could be crawled or indexed.
7. Facebook & YouTube – Rise in Users
During March to April 2020, CPM (Cost per 1000 impressions) on Facebook fell by 21% with fewer ads and more audiences; indeed both Facebook and YouTube showed ever-rising users on board of the platforms. Your business should be active in these platforms too!
8. Diversify Income Sources
Sell your products on different E-Commerce platforms. Add new initiatives – multiple products and services, memberships, one-to-one consulting and more, adapt, adjust to market conditions. It's time to have more reach.
Digital marketing start when you take real action, make your business's online presence matter, and stay connected with the outside world. 
From graphic design and Google advertising to social media marketing and web development, Artisense Group helps to tell your story to the world. Our team is committed to delivering exceptional results of the highest quality to reflect the soul of your brand while providing results tailored to your business and clients' needs.
Now, you wouldn't want to lose your prospective customers to your competitors due to a lack of online presence. Are you ready to turn the COVID crisis into opportunity?